FAQ ABOUT ROBLOX
While Roblox has flown under the media radar, it is played by a million children aged 9-12 in the US alone. With a slew of news reports about nudity and stranger danger in the game, we want to take this opportunity to clarify some facts about Roblox.
This article will answer frequently asked questions about Roblox, including gameplay and customization, safety, and moderation.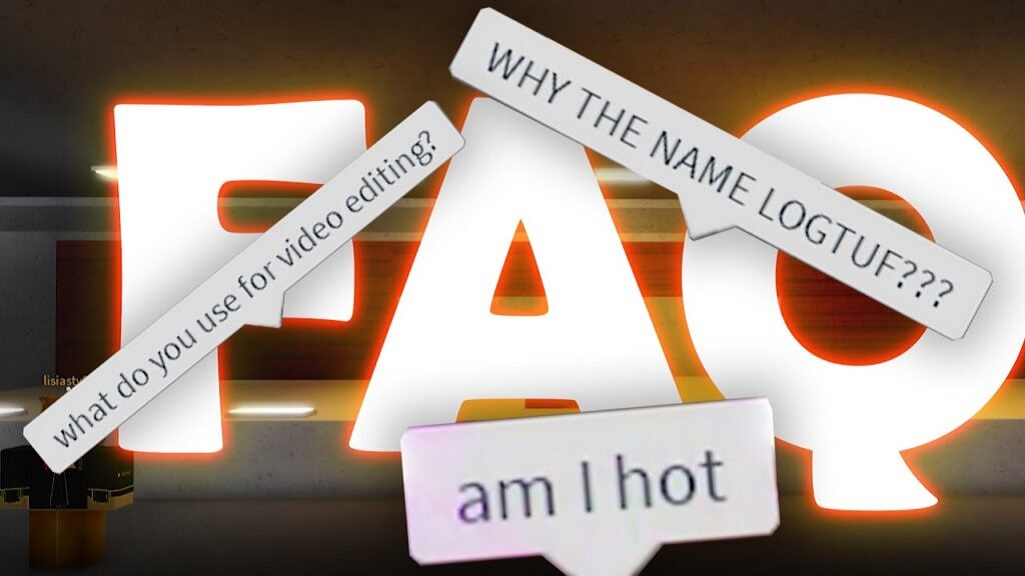 What is Roblox?
Roblox is a game platform similar to Minecraft and Lego, allowing users to play games designed by other players and create their own. It's free to use and can be played on computers, smartphones, and gaming consoles.
Unsurprisingly, children are drawn to the creative platform as they can build their games and worlds using their imagination while trying out other people's creations. Roblox is played by more than half of all American children under 16.
But like any online game, it can pose risks if your child uses their imagination inappropriately. That's why we recommend conversing with them and setting family rules around in-game purchases, including a promise to ask you before spending real money on Roblox.
How do I create a game?
Roblox allows players from all over the world to create their games using a simple game engine. Games created on Roblox can be anything from first-person shooters to platforming games.
Creating a game on Roblox starts with downloading the Roblox Studio creation software. Once you've downloaded it, you can start building your game.
The software includes several templates for users to choose from that can be sorted by theme and gameplay style. In addition, the software has a built-in library of 3D objects that can be inserted into the game, saving developers time and effort. Users can also create their sounds for the game, which is particularly important for music-based games.
How do I publish a game?
Roblox allows game creators to monetize their games by selling digital items as virtual coins. Developers use the platform's Roblox Studio software to create games and then upload them on the Roblox server for players to purchase.
Game titles that meet the platform's Experience Guidelines can be featured on its Home and Discover pages. These guidelines include age recommendations and content policies.
Once a game is ready to be published, the creator must log into their Roblox account and change the setting from Private to Public. This will allow the game to be played by anyone who wants to.
How do I advertise my game?
You can advertise your game in Roblox by using the built-in ads system. This can be done by anyone in your group who has the Advertise Group permission (see the Create page for more information on groups and permissions).
Use image editing software to create an eye-catching ad. Then upload it to the Create a User Ad page. The Make Ad Bid dialog confirms how much you want to spend and estimates the number of impressions your ad will receive.
You can also promote your experiences by advertising them in special sort categories on the Discover page, in immersive portal ads in an experience that people are already accessing, or in highlights on Roblox-owned channels.
How do I get more Robux?
In Roblox, players can buy various items using in-game currency called Robux. These items can range from in-game weapons to avatar clothing.
One of the best ways to get more Robux is by winning giveaways hosted by popular YouTubers and gaming influencers. These giveaways typically require players to follow the host's rules, including subscribing to their channel, liking their video, or leaving a comment on their post.
Another way to get more Robux is by creating and selling clothing items in the Catalog. However, this method requires a Premium membership. To create clothing, click the gear icon next to the shirt, pants, or hat you want to sell.
What is the future of Roblox?
At its developer conference, Roblox announced a range of improvements for its user developers. They include better facial animation and physics systems. It also plans to introduce new avatars and virtual clothing options. However, there is a risk that children will use these to role-play in inappropriate ways.
Many users create games that can be monetized on the platform. This helps them earn money, which incentivizes them to improve their content. That, in turn, will attract more users, which will generate even more income. This cycle has been in place for years, and it has helped Roblox grow its user base. This may make it a good investment for some investors.