If you are looking for a pair of Bluetooth headphones with active noise cancellation and a dual sound system with digital analog frequency crossover, then the HUAWEI FreeBuds Pro 2 is for you. The new earphones are available in three colors, Ceramic White, Silver Frost, and Metallic Blue, and are priced at 199 Euros (US$ 209), Rs. 16,395 (INR), and will be available soon in Europe.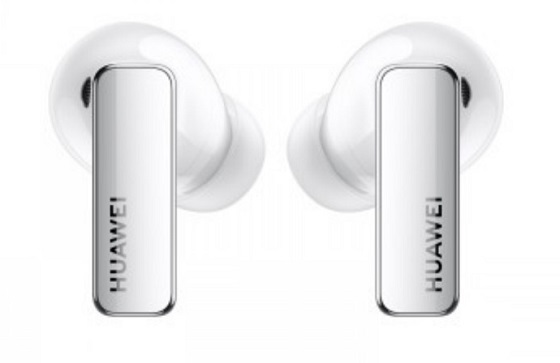 Triple microphone active noise cancellation
Recently, Huawei teased its new pair of Freebuds Pro wireless headphones, a major upgrade over its previous version. They boast three microphones and 47 dB of noise cancellation. They are also powered by longer battery life, dual drivers, and Hi-Res Dual Sound, which can enhance the quality of your music. The frequency range of the earbuds is also adjustable, allowing users to find the best noise-canceling mode for their needs.
As for the noise cancellation feature, the Huawei Freebuds Pro 2 offers any Huawei earbud's highest frequency range. They have a frequency range of 14 Hz to 48 kHz. The new headphones also feature active noise cancellation, a significant upgrade from the previous model. Even though they don't have Google apps, the triple microphones in the Freebuds Pro help cancel out the noise around the user during phone calls.
Dual sound system with digital analog frequency crossover technology
Huawei's free bus Pro 2 is an upgraded version of the iconic headphones. It boasts a new Dual Sound System with Digital Analogue Frequency Crossover Technology and a triple microphone active noise cancellation system. As a result, it delivers more than 15 percent better noise reduction capabilities. It also features a quad magnetic driver with active noise cancellation. In addition, the headphones are compatible with various smartphone operating systems and can be used with most types of smartphones.
The Huawei Freebuds Pro 2 headphones also boast an enhanced active noise-canceling system with triple microphones and a 47dB noise-canceling capability. These headphones support the widest frequency range of any Huawei headphone. They also boast an adaptive equalizer and IP54 water and sweat resistance. The Huawei Freebuds Pro 2 is a good option for anyone looking for great sound quality without sacrificing battery life.
IP54 water and dust resistance
The new Huawei Freebuds Pro 2 arrived in stores this week and boasted an in-ear design with dual drivers and three microphones. The company has teamed up with Devialet to improve sound quality, claiming that these buds have an impressive four-hour playback time with active noise cancellation. In addition, the Freebuds Pro 2 is dust and water-resistant and comes in Silver Blue, Ceramic White, and Silver Frost. As with previous generations, the Freebuds Pro 2 is also compatible with the Huawei Band 7, a wristband that keeps the buds in place while you're out and about.
The FreeBuds Pro 2 has dual drivers for better sound quality, IP54 water, and dust resistance, and three microphones for noise cancellation. Among the new features, the FreeBuds Pro 2 supports any Huawei earbud's widest frequency range. The device also sports an adaptive equalizer to optimize audio quality based on your listening habits. Besides, the Freebuds Pro 2 comes with three noise-canceling modes, including Active Noise Cancellation and Awareness Mode.
Available in three colors
The new Huawei Freebuds Pro 2 will be released on July 11 and cost EUR200. They will be available in three colors: white, blue, and dark grey. The blue pair is more attractive than the other two, and they are available in white and blue for more people to buy. A white option is also available if you prefer a more neutral color. You can find a black pair of the Freebuds Pro 2 on eBay, but I recommend getting a set in the color of your choice.
The Huawei Freebuds Pro 2 comes in three color options and features a deep neural network algorithm to improve sound quality. They will offer 30-hour battery life, with a playtime of four hours with ANC and 6.5 hours without it. In addition, the earbuds will be water and splash-resistant, as IP54 certification will ensure they can withstand the rain. As for the hardware, they will support Hi-Res Audio. The earbuds also feature a Triple Adaptive Equalizer and three microphones with AI algorithms.