Nothing is trying to take a different approach to mobile devices. The company's first device emphasized performance with a tweaked version of stock Android, and its sequel maintains the same.
It also has a unique transparent aesthetic. But can that keep people coming back for more?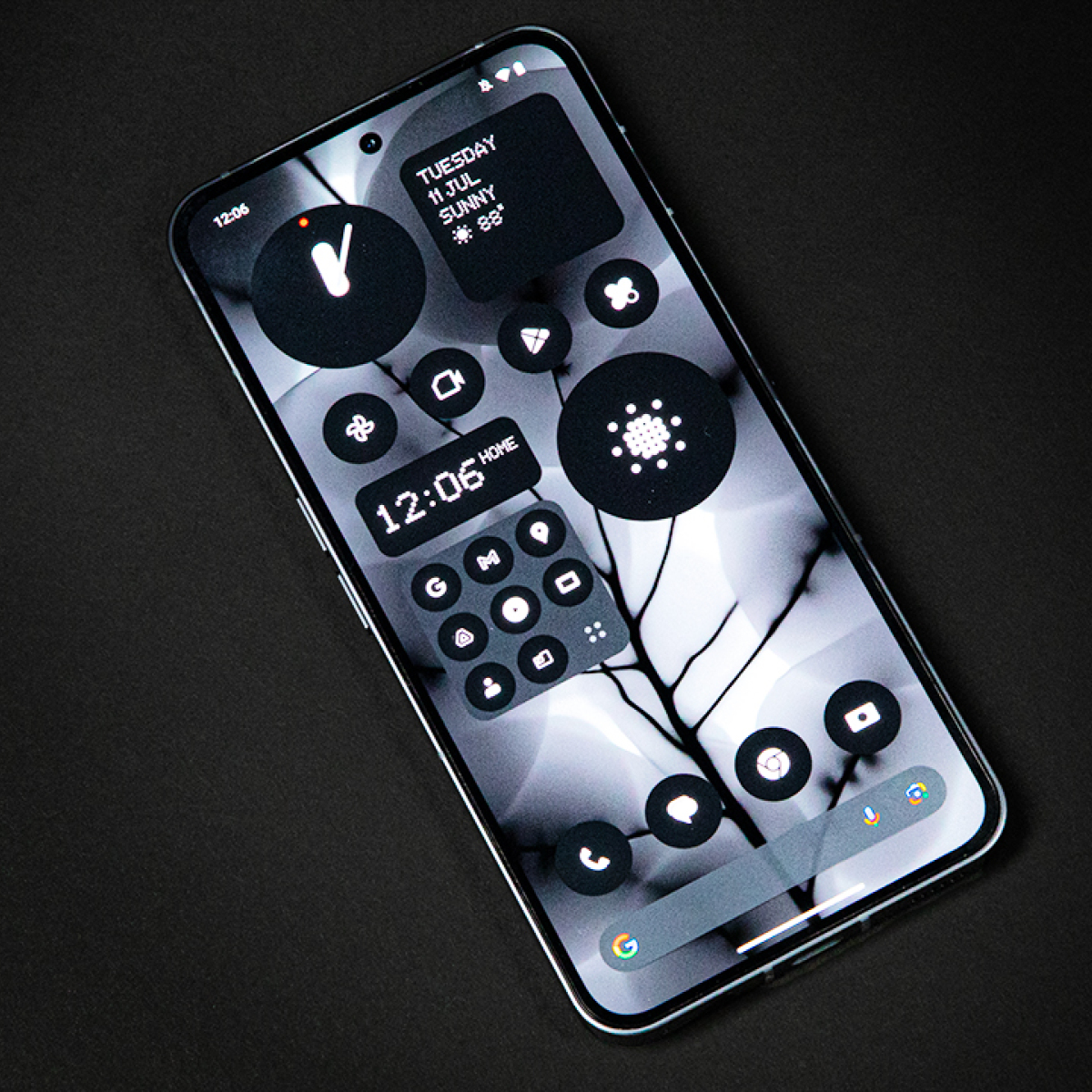 Features
The transparent look of Nothing's Phone 2 is just as cool as it was with the company's debut 2022 device, and this second iteration adds more power and a bigger screen. It's a unique-looking Android phone with strong performance, a great daytime camera, Glyph lighting, and close to two-day battery life.
The new Phone 2 has a 4700mAh battery and 8GB RAM. It runs on Android 13 and features a clean, well-optimized user experience. It's similar to a Pixel or OnePlus without the annoying bugs that plague Google's phones and OxygenOS.
It also supports 45W fast charging. That's much better than what most manufacturers consider "fast." During my tests, the Nothing Phone 2 managed over five hours of screen time, an hour of streaming video, and more than four hours of playing games.
Design
After selling more than 500,000 Phone 1s, London-based startup, Nothing is back with a sequel that offers top-phone specs for mid-range prices. But taking on established names like Google, Samsung, and OnePlus is a big challenge.
The Phone 2's standout feature is its transparent aesthetic, which gives it a more unique look than competitors' glass and metal slabs. It also features the Glyph Interface from the first phone, which lights up in various patterns for notifications, phone calls, and other uses.
The monochrome UI is another way. Nothing wants to encourage "intentional use," as the company puts it. It takes a page from Google's "Bedtime Mode," which converts Android to grayscale to discourage mindless doomscrolling before bed. It also aims to remove power from apps that play on smartphone addiction, such as TikTok and Instagram.
Cameras
This new model is instantly recognizable if you've seen the first Nothing Phone. Thankfully, that unique design is complemented by a well-rounded experience.
That includes a great daytime camera, a gorgeous display, and close to two-day battery life. There's also a powerful Snapdragon 8+ Gen 1 processor and plenty of storage for multitasking.
The cameras have a big upgrade from the 50MP of the Phone 1. This time it has an 18-bit image signal processor, which combines eight RAW frames at varying exposure levels to create a single image.
Glyph Interface still feels like a gimmick, but it's fun and useful, too, lighting up for priority notifications or showing charging progress. It's also more customizable, with 33 addressable LED zones and a few clever functions.
Battery
The Nothing Phone 2 is powered by a Snapdragon 8 Plus Gen 1 chip, which you'll also find in the OnePlus 11. That's one of the best chips available for power efficiency, making it a good choice for this low-cost device.
In my tests, the phone got about a day and a half of use on a 5G connection. That includes an hour and a half of Call of Duty, 48 minutes of Twitter and Duolingo, and plenty of video streaming.
When it comes time to charge, the Phone 2 supports 45W fast charging over USB-C, which is a nice feature for this price range. That's faster than what Apple and OnePlus offer. Also, it's great that the company is promising three years of major Android version updates and two months of security patches.
Software
Unlike the Pixel and Galaxy phones available at carrier stores and online, Nothing sells its Phone (2) exclusively through pop-up kiosks and its retail store in London. It also doesn't offer financing, you can't check it out before you buy it, and you can't find a lot of cases for it either.
That might sound like a deal-breaker, but the company has made a good case with its eye-catching design and software. Its Monochrome UI aims to ask users to be more thoughtful about how they use their devices, and features like the Glyph Interface can surface info and notifications in novel ways. There are a good amount of customization options, too, including making app icons grayscale and not showing their names.