This article will discuss some of the top features of Samsung's One UI 5. We'll cover Routines, Modes, Stackable widgets, Bixby Text Calls, and more. We'll also discuss the new Samsung One UI 5 features like Smart Suggestions.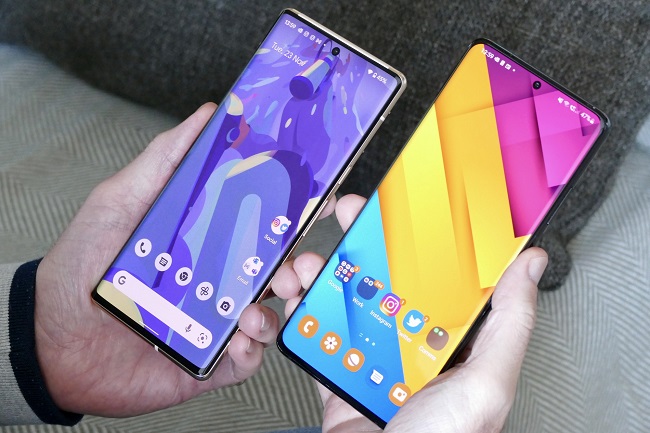 Routines
Samsung's new One UI 5 brings the concept of Routines to mobile phones. This feature lets users create multiple routines and automate specific tasks based on their preferences. For example, users can set different modes for different activities, such as sleeping and getting up. The new feature is similar to iOS 16's Focus modes, which let users block notifications and customize lock screens.
The beta for One UI 5 is still in the beta version, but users can get it soon after upgrading. Users can download the software's beta version from the Galaxy Store or Google Play Store. To register, tap the "Register for One UI beta program" section and log in using their Samsung account. Afterward, go to the "Software Update" section in Settings and tap on the "Download and install" option. They will then be notified about the One UI 5.0 software update.
Samsung's One UI 5 comes with a raft of new features, such as notification customization and permissions. You can customize the sound and vibration settings and add a video as your lock screen wallpaper. The latest version of One UI also adds smart suggestions for widgets and apps based on your usage patterns. One UI 5 also features a new Connected Devices section.
Modes
One UI 5 allows you to customize your settings according to your activity and surroundings. One UI will enable you to program different modes for different times of the day and even applies them to connected Galaxy devices. For instance, one way can be used to take a call, while another one can be used to view email. Samsung's new version also features smart suggestions and new recognition options.
The camera app on the new Samsung One UI 5 is also more customizable than before. The camera app now includes a histogram to help you understand how much light is in the photo and where it came from. It also has a new option for adding a watermark to your image. You can add your device name, custom text, or date and time to the watermark. You can also customize the font and alignment of the watermark.
One UI 5 brings new features and functionality based on Android 13. The update is in preview mode for selected Samsung devices. This means you can preview it ahead of time and learn about its new features and capabilities. One UI 5 also brings several new security and accessibility features. It also adds support for multitasking and offers a custom lock screen experience.
Stackable widgets
Stackable widgets are a great way to organize your home screens and save space. Apple introduced stackable widgets in iOS 14, and Samsung is now following suit with One UI 5. This new feature allows users to place a stack of widgets of the same size on top of one another. They can also choose whether they want the widgets to rotate automatically so they always appear in the best position.
Stackable widgets are one of the most significant changes in One UI 5. The feature will allow users to stack multiple devices on their home screens. Users can select as many widgets as they want, and you can also delete an entire stack. Stackable widgets will also allow users to customize the appearance of their home screens.
Stackable widgets are also available in the Smart Widgets. They are similar to stackable widgets found on Apple's iOS platform, but they merge multiple devices into one. Stackable widgets can be customized to display important information. Unfortunately, this feature isn't yet available on Samsung's tablet models.
Bixby Text Call
The new Bixby Text Call is one of the most exciting features of Samsung One UI 5. This new feature allows users to take calls using text messages, similar to Google Screen calls. Bixby Text Call is available only in Korean, but an English version is planned for early 2023. It also has a new feature that lets you extract text from images.
Bixby Text Call is a new feature on Galaxy S22 series phones running the One UI 5 software update. The Bixby assistant will translate the caller's message and read the text. The feature will be available in the fourth One UI 5 beta for the Galaxy S22 series and other languages later this year.
The Bixby Text Call feature can be activated by opening the Samsung Phone app and tapping the Settings tab. Then, tap the toggle next to Bixby Text Call to enable it. This feature is available only in South Korea but will be coming to the English version early in 2023.